BLIGS
– Huit organisations partenaires européens ont participé pendant trois jours à un séminaire virtuel sur le "blended learning". Ce fut le premier de 4 séminaires à suivre sur le "blended learning" dans l'éducation des adultes. L'organisateur, le partenaire autrichien BIT Schulungscenter et plus précisément Laura Reutler et Julian Ziegler ont proposé un contenu riche en conseils didactiques, en méthodologie, en outils et exemples sur le blended learning. Les autres partenaires européens ont pu profité de l'expertise de BIT Schulungscenter
pour le développement de leur propres cours en blended learning. « Blended learning – an innovative gate to success at Folk High Schools and similar institutions » (BLIGS) est un projet de partenariat stratégique pour le développement de l'innovation, soutenu par le programme Erasmus+ de l'Union Européenne.
L'objectif du séminaire était de connaitre et d'apprendre à utiliser des outils et techniques d'information et de communication (TIC) afin de créer des contenus de bonne qualité pédagogique en virtuel. Le concept de "blended learning" implique toujours une partie des cours en présentiel et une partie de cours en e-learning.
Le contenu du séminaire était structuré d'une manière pertinente de la façon suivante :
De l'idée jusqu'au design des formations (public cible, infrastructure, objectives d'apprentissage, etc. )
Comment le BIT Schulungscenter intègre le blended learning dans leur offre de formation
Les bases didactiques en média et techniques d'apprentissage
Le nouveau rôle étant guide ou tuteur en virtuel pour ses apprenants et les compétences attendus
Le design des contenus pédagogique en virtuel avec des outils TIC (vidéo conférence, white board, outils interactifs, outils de modération, outils ludiques pour l'apprentissage virtuel, etc. )
Présentation de e-learning plateformes et en détail une présentation de la plateforme MILES learning platform par son créateur.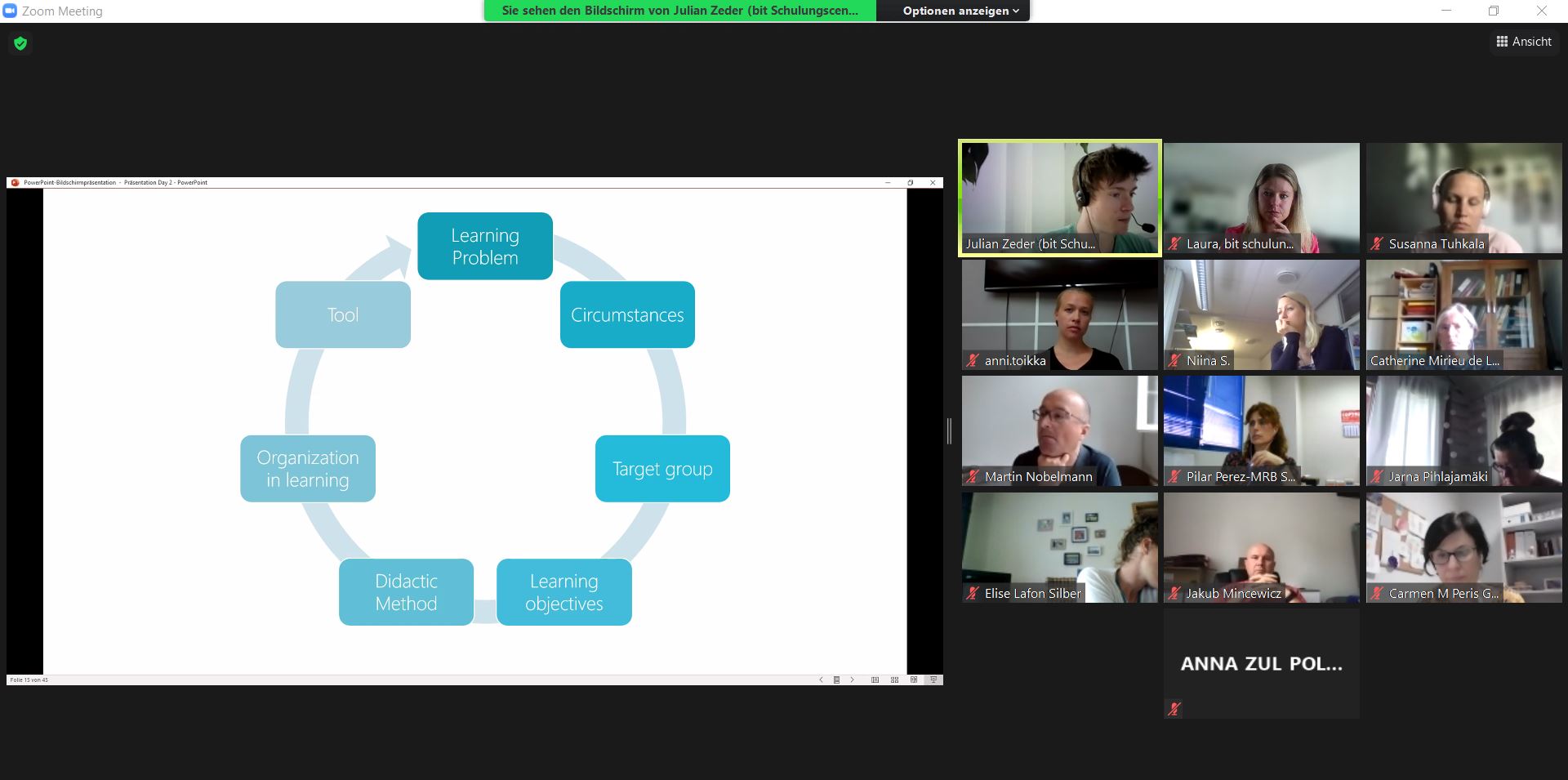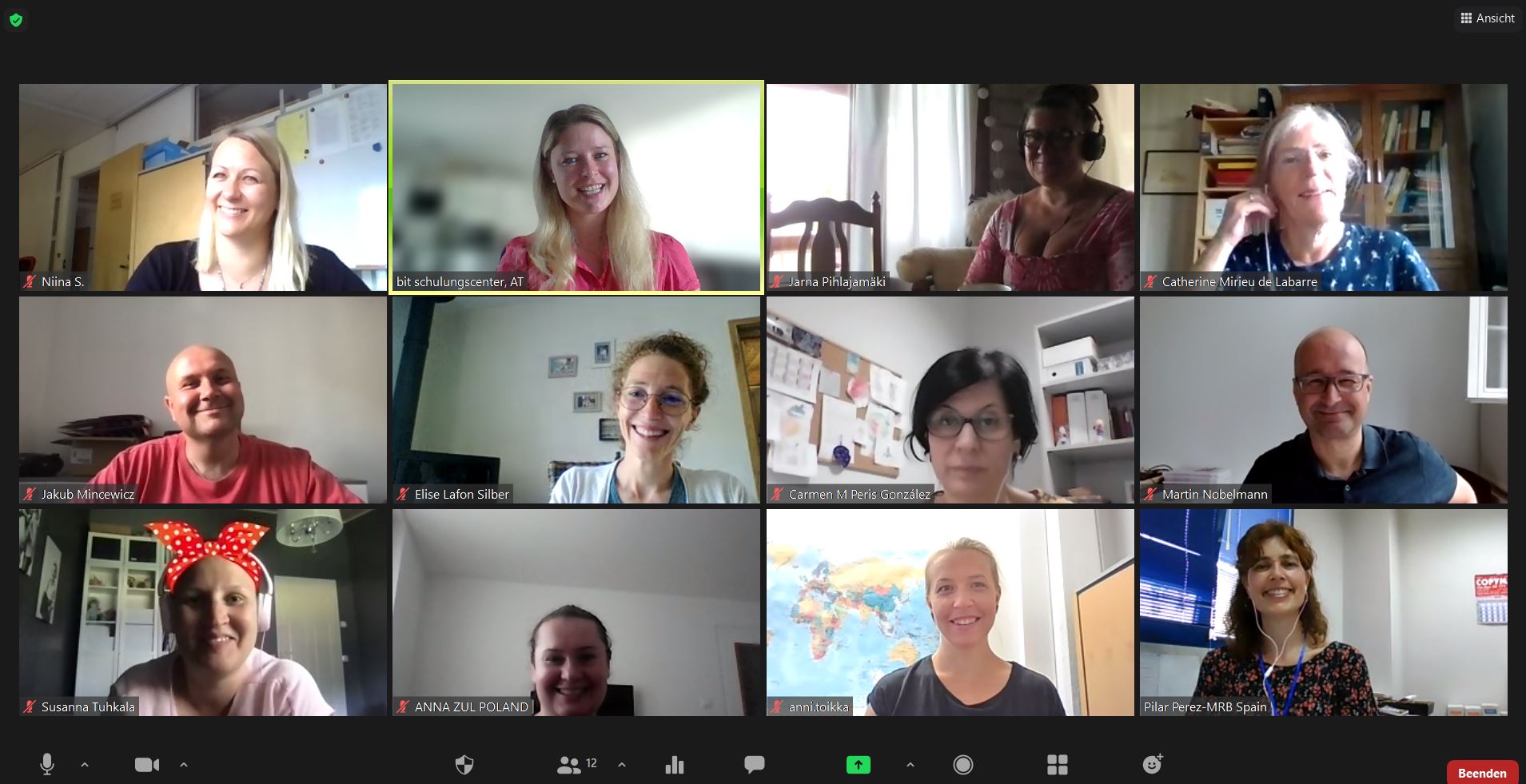 Pour plus d'infos sur le projet  –  http://associationodyssee.fr/projets-europeens/bligs/