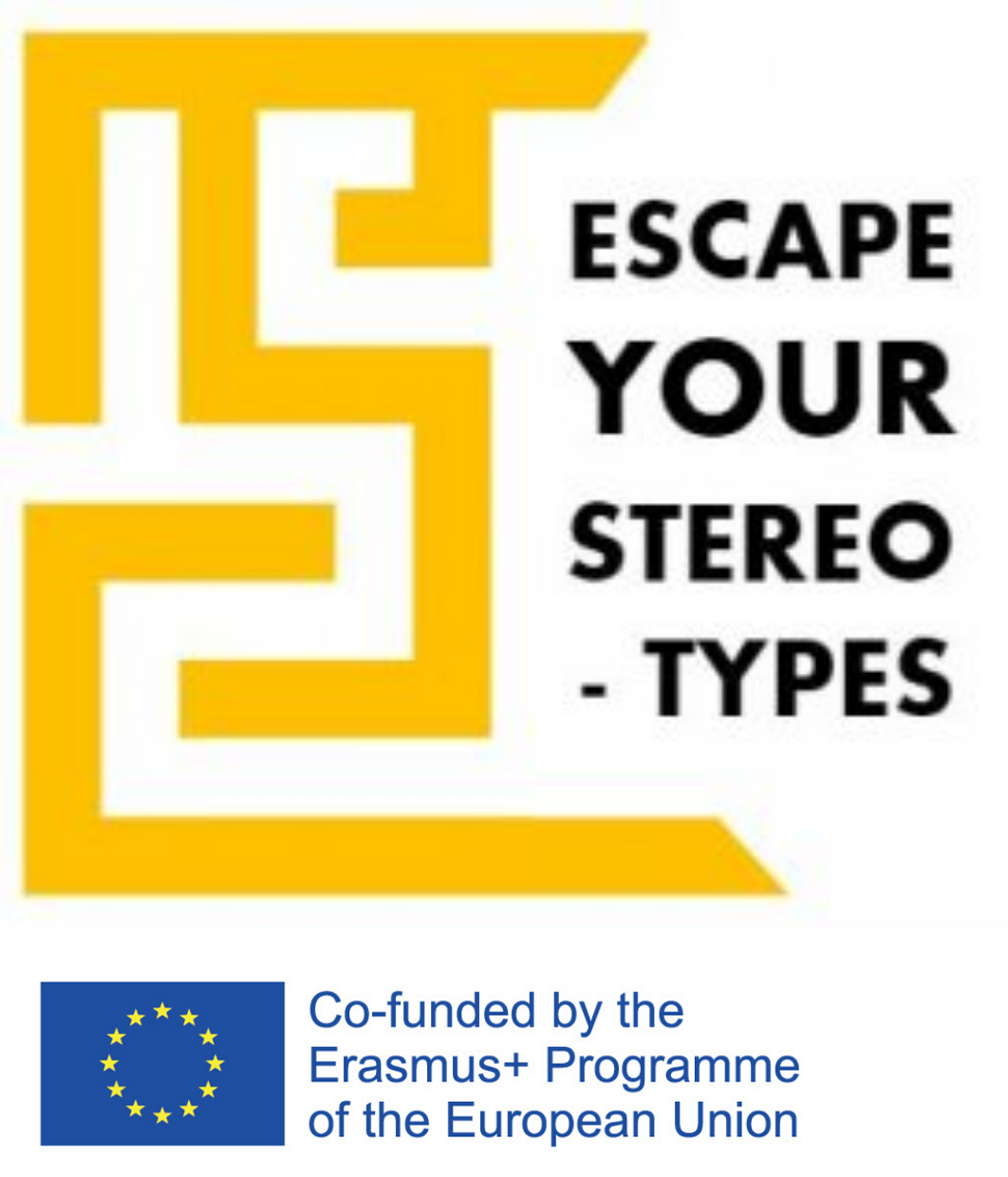 The goal of Escape your Stereotypes project is to create an educational escape game focused on interculturality and the fight against prejudices and stereotypes. Escape your Stereotypes project is supported by the Erasmus+ programme of the European Commission.
Context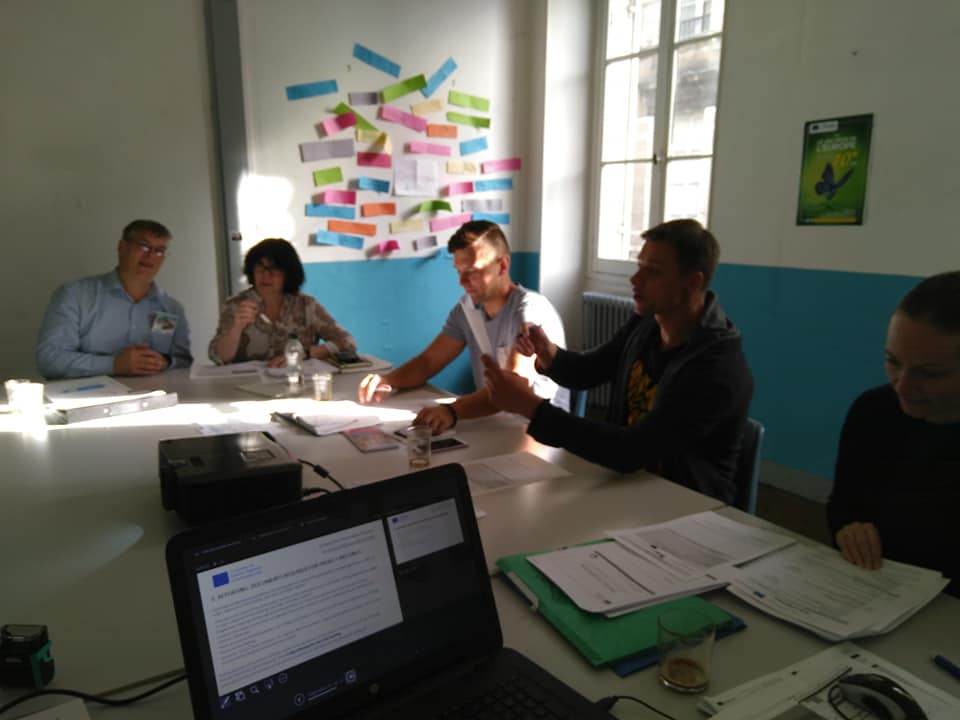 In a context of rising nationalisms in Europe (Brexit, euroscepticism etc.), our project wishes to work on the rapprochement of cultures in order to help the construction of a Europe which is not only economical and political, but also with a human dimension. In our view, intercultural learning can not be taught, it should be something that someone experiences. Indeed, it is by encountering and exchanging with the other that we become aware of a stereotype and that we can learn to know and understand each other, to break down stereotypes and prejudices. In order to offer adequate intercultural learning support, we are convinced that it should be based on the principle of "Learning by doing" in a playful way. That's why we chose the escape game as support to achieve our goal.
Target groups of Escape your Stereotypes

The target groups are:
– Young people in general: volunteers, students, trainees, apprentices, pupils, learners, but also young people with fewer opportunities, NEETs (through partnerships at a local level with associated partners)
– Organisations working with young people in various contexts: school, informal learning etc. at a local level
– Youth workers, staff active in education, training: partnerships set up with local structures will reach both young people and their tutors.
Project's outcomes
Considering the context, the identified outcomes of Escape your Stereotypes are the following:
– acquire knowledge about each other,
– be aware of erroneous beliefs and stereotypes,
– overcome the anxieties towards the other,
– reduce the feeling that the other is a threat,
– change a vision of the other,
– unit people around a common goal.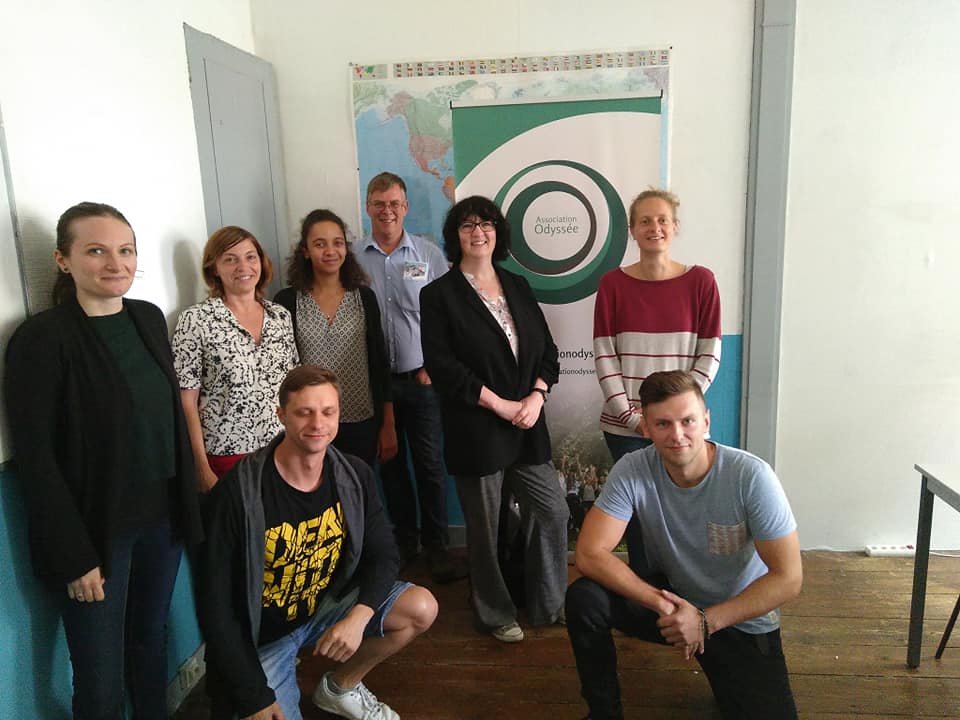 Partnership
In order to carry out this project, 3 partners with different fields of expertise are committed into Escape your Stereotypes:
Association Odyssée is an association involved in the fight against stereotypes and prejudices with some years of experience in the management of KA1 and KA2 European projects and in setting up activities aimed at intercultural learning;
Leeds Trinity University is a university involved in European programmes which developed pedagogical escape games and has available resources about the communication management of a project;
Kuryboslab is an association with an expertise on the building of educational escape games for young people and youth workers as a tool to develop social, personal and other competences in a non-formal context and with experience in the management of European projects.
Methodology and activities
In order to achieve our goal, we will implement the following methodology and activities:
– Propose a methodology and make it validate by experts (Escape Roomers Community) and a Youth Committee Board. Discover the methodology in French, English and Lithuanian.
– Collect content about interculturality/stereotypes through focus groups with young people (30 young people from various nationalities) in order to get a common reference framework about stereotypes and prejudices and determine the pedagogical objectives of our escape game
– Experiment the Escape Game with a total amount of min. 12 young participants and 3 youth workers in order to validate the final version
– Launch the final version of the escape game (in French, English, Lithuanian) during the multiplier events involving participants of the escape game experimentation (young people and/or youth workers), local partners and local authorities representative.
Our vision
We want our escape game and its methodology to be transferable to other organizations and their networks after the project's end to get more impact on a larger scale, therefore we will produce a methodology guideline and a ready-to-play Escape Game which will be freely accessible.
We believe that Escape your Stereotypes can be a good mean to, little by little, at various scales and with various types of public, make people escape from their stereotypes, give them a new vision and make them learn about others and in that way contribute to build a more tolerant society.
This project is supported by the Erasmus+ programme of the European Commission. This communication relies only with the view of its author and does not reflect the view of the European Commission.