In order to carry out its local activities, Association Odyssée relies on a network of various partners.
Prépas Sports
As partner of our intercultural activities, we are pleased to introduce PRÉPAS SPORTS. It is an integration programme carried out by the Stade Bordelais-Asptt and financed by the European Social Fund within the framework of the programme "Youth Employment Initiative" as well as by the Gironde, Nouvelle Aquitaine, Bordeaux Métropole and the city of Bordeaux.
---
Cap Ulysse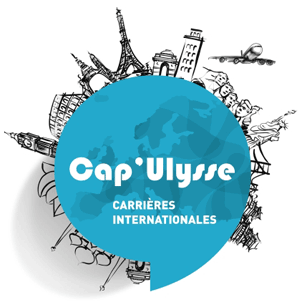 Cap Ulysse is a training organisation that welcomes and places European trainees on a business internship in Bordeaux. As part of the language and intercultural activities, Cap Ulysse is one of our privileged partners! We carry out many actions with young Europeans accompanied by the Cap Ulysse team: Italian, Spanish, German, Swiss, Portuguese, Austrian young people…
---
Vocational High School Les Menuts
The educational team of the Vocational High School Les Menuts in Bordeaux is very often involved in setting-up and facilitating intercultural activities! High school students are frequently involved in local intercultural activities but are also involved in specific projects. In 2019, for example, the school hosted a delegation of German teachers for one day, accompanied by Odyssée for a study visit. German teachers were warmly welcomed and guided by the High School students. A privileged partner and open to educational experimentation that we thank again!