Created at the end of 2015, the Association Odyssée introduces here its project, its values, its activities and its members.
Through its activities, Association Odyssée is committed to defend its values.
Cultural diversity, tolerance, worldwide and European citizenship
Association Odyssée promotes interculturalism in all times thanks to youth twinnings, intercultural activities and touristic tours with international and intercultural information in Bordeaux. Members of Odyssée value all languages and implement activities of French as a Foreign Language for foreigners. Engaged in a European and international perspectives, Association Odyssée is committed to strenghten the European citizenship by being partner or by coordinating projects in cooperation with European Union partners. Last but not least, members of Odyssée want to value the activities of other local organisations, to support them and to allow them to exchange with European and international organisations. You can have a look at the different menus and articles to have a better understanding of Association Odyssée.
Members of Odyssée's Committee
Executive Board Office
Permanent team of Odyssée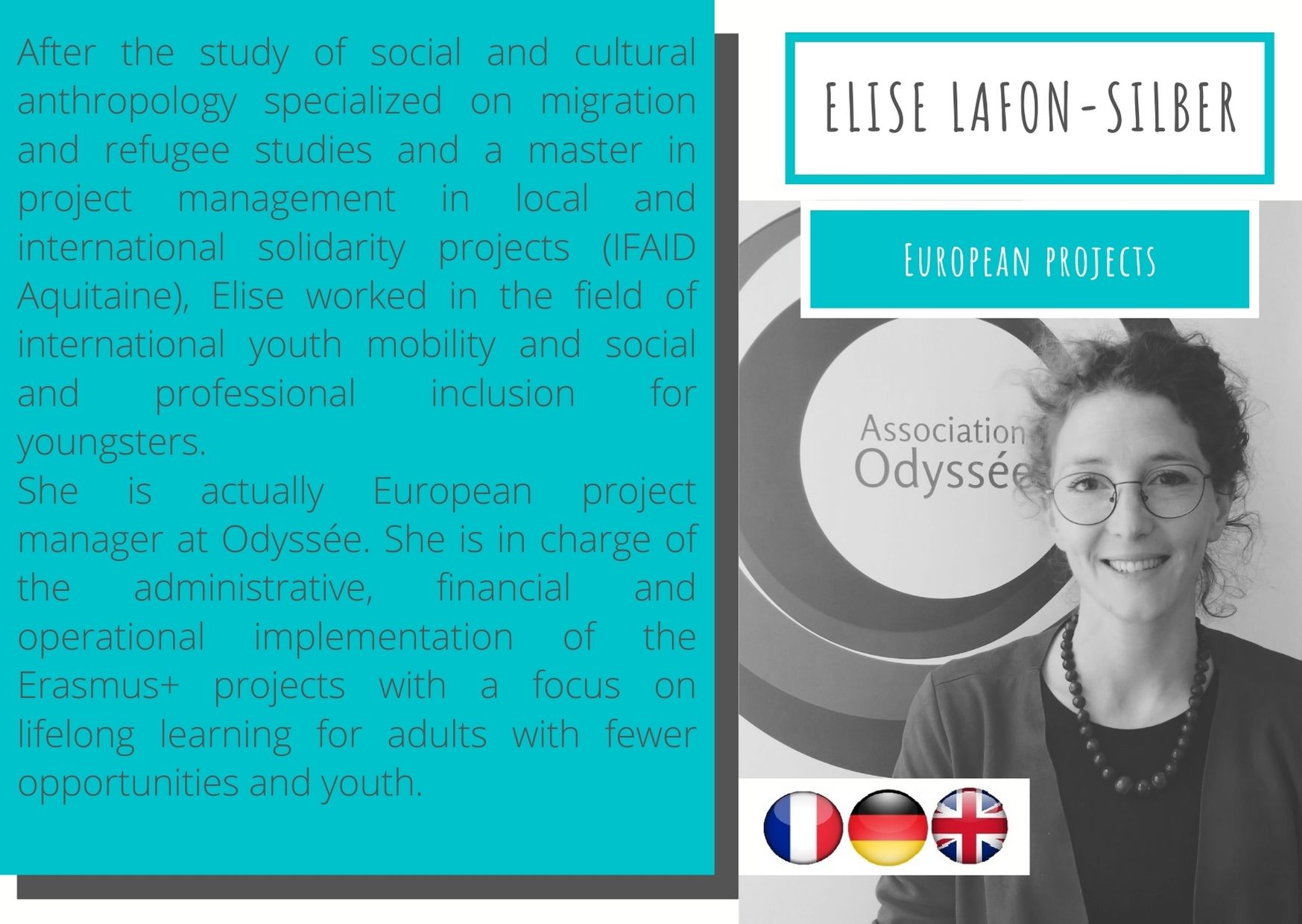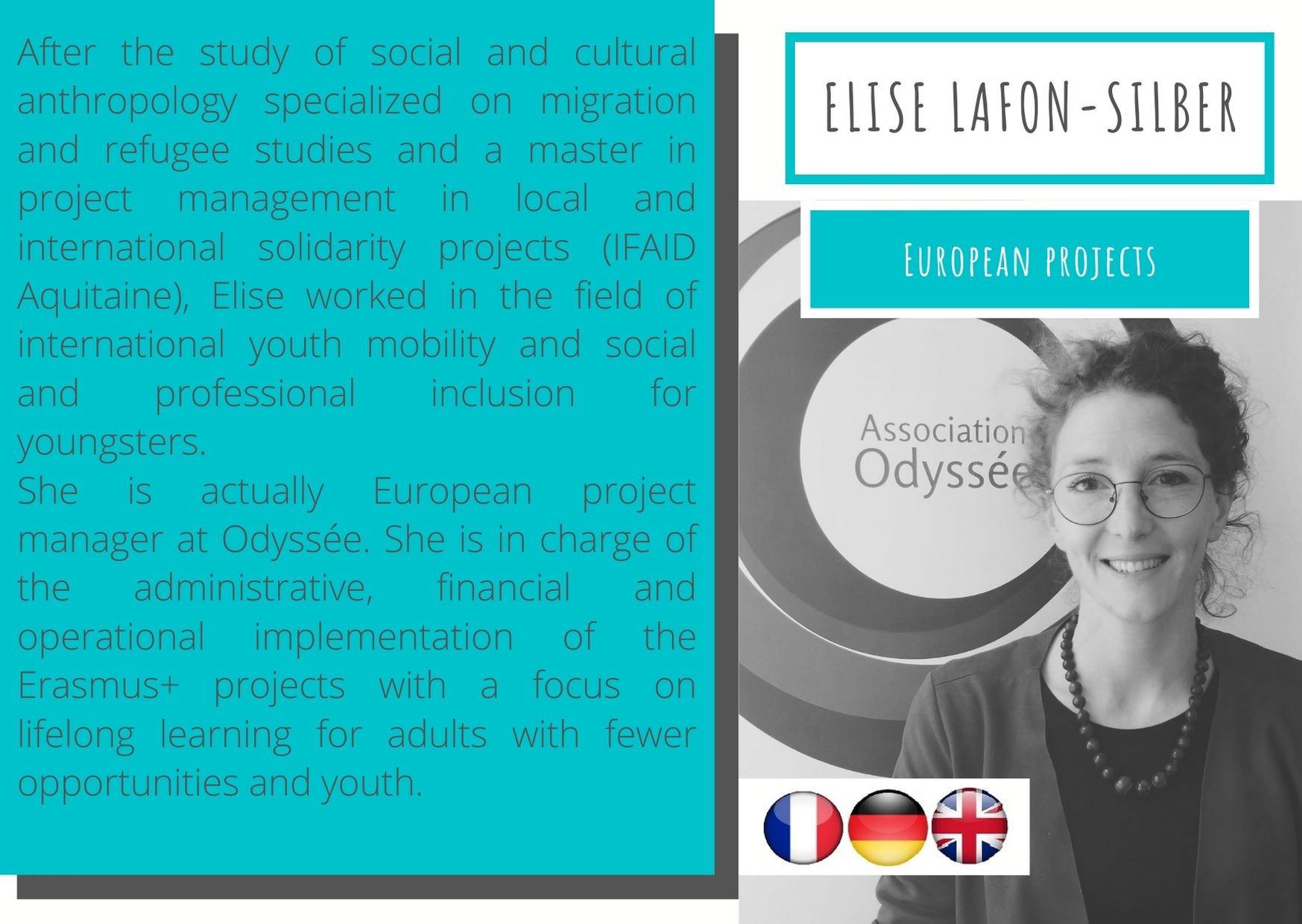 Feel free to contact us and to join us!