"The resemblance does not exist in itself:
it is only a special case of difference where the difference tends to zero"
Claude Lévi-Strauss
Edito
The world, as it surrounds us, is the result of women and men encounters in interleaved cultures within our moving, migrating, plural and mixed societies. Science, the digital revolution and globalization help accelerate these meetings.
This sometimes leads to tensions and conflicts and we have to question them to reflect on the place we give to the diversity and the otherness. These two concepts are parts of the modern city that surrounds us.
Located in the heart of the Saint-Michel neighborhood in Bordeaux, regarded as the core of immigration, it is natural that the Association Odyssée offers spaces for exchange, dialogue and actions that should break down many prejudices.
However, we do not defend an abstract and minimalist universalist position that would end any talks about otherness but we are in favor of questioning our difficulties to do and think with others, in order to better transform them into a field of creative games and innovative projects where everyone express themselves and can exist.
Elisabeth Silva, President of Association Odyssée
Our values
Association Odyssée is a recent and non-profit organization whose goal is to promote: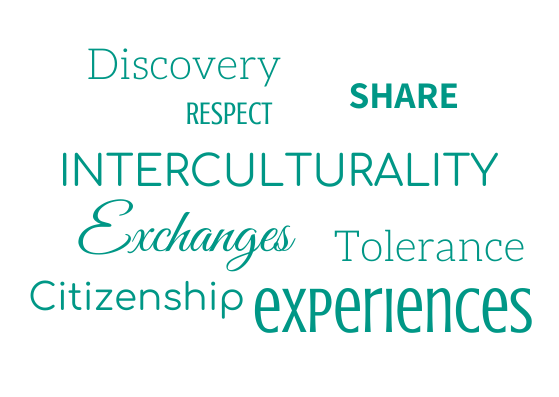 -commitment and participation of all in the different levels of our society (within companies, working groups, sport groups, citizens, young people, associations, social structures, people with fewer opportunities etc.)
-experimentation in the field of intercultural situations
-reinforcement of European and World citizenship, spirit of tolerance and social cohesion.
Our organisation's project